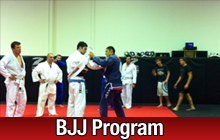 BJJ PROGRAM
BJJ is a highly effective method of self-defense and fitness that builds a strong body, mind, and character.
Click Here!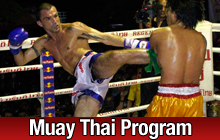 Muay Thai PROGRAM
Muay Thai - Originally from Thailand and know as the art of 8 limbs! Hands, elbows, knees and feet. Start Now!
Click Here!
Welcome to The Evolve Mixed Martial Arts Center

Come train with 2012 London Olympian, Ivo Dos Santos. Learn from one of the countries to Judoka's and multi time state, National and Oceania Champion.
Get into shape, learn self defence and have some fun while getting fit.
---
Master Wilson 9th Dan BJJ Red Belt

Evolve MMA is pleased to

host

Australia
's first ever visit for
a BJJ Red belt. Master Wilson

is a white belt who never quit more than 50 years ago.

Most people will never
meet one in their lifetime but we had the pleasure to
be traini
ng with one for 3 weeks.
Here is
a small clip
from one of his seminars at Evolve MMA.
---
Meet the Evolve MMA Trainers.

Meet Minol and Esther our BJJ Coaches. John our Muay Thai Coach, Ivo our Judo Coach and 2012 London Olympian, Sara our assistant Judo Coach and Hannah our Personal Fitness Coach.
---
Special

guest

Multi World & ADCC Champion Luanna Alzuguir
---
Evolve Mixed Martial Arts delivers a power packed fitness experience via Martial Arts that is hard to forget. From the very best trainers to the best equipment, our aim is simple, to make you the best you can be.
Evolve MMA offers Boxing, Brazilian Jiu-Jitsu (BJJ), Judo, Muay Thai, and Mixed Martial Arts (MMA). We offer classes in Kids Martial Arts as well as Women's only classes. Our motto is simple: Live, Train Evolve.

Nestled in Thomastown in Melbourne''s northern suburb just off the Edgar''s Road freeway exit and just a short walk from Keon Park train station, it''s the perfect spot for the ultimate MMA gym! Evolve MMA is High Performance Training Center and the ultimate fitness experience.
Follow Us:
Special Promotion!
Get your 7 Day FREE Trial.

Your FREE 7 day trial allows you to experience first-hand what we do and what we have to offer. This includes access to most classes and giving you a full week to taste test all the different arts we offer.

Whether it''s for fun, fitness, competition or pure self-defence. Enter your details and start making a change today in improving yourself and your lifestyle!
CLICK HERE for more information!
Still not sure... our friendly staff and trainers are the best in their field and can help with any question you may have. Simply contact us on 9460-7799 or email us us we''ll help guide you in choosing the right art for you.